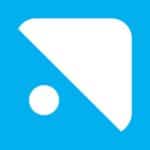 Website HNR Tech
We Expect:
You have minimum 2-4 years of experience in building pixel-perfect, buttery smooth UIs across both mobile platforms & all phone sizes.

You can leverage native APIs for deep integrations with both platforms.

You have basic understanding of firebase & AWS

You have experience with popular React.js workflows (such as Redux, Redux-Thunk, React Hooks)

You know how to diagnose and fix bugs and performance bottlenecks for performance that feels native.

You know how to maintain code to ensure the product is of the highest quality.

You know how to write clean and flexible object-oriented code and have an understanding of async programming concepts.

You have exposure to tools like GIT, NPM etc.
Please find the full job description here.