HNR Tech serves a huge list of clientele based out of United States. our motto is to serve with honesty, integrity and transparency. We have had an amazing relation with our clients since our inception in 2013. We believe in making long-term relationships with our clients. Here are few of the clients that we have worked with in the past:
---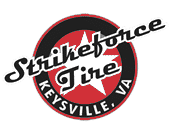 Strikeforce Tire takes pride in serving their customers by providing top quality tires at the area's lowest prices. They are locally owned and operate as an independent tire dealer nestled in Keysville, Virginia.

Traction tire has an experienced team of professionals who work hard to get the respective tires to their clients. . They have teamed up with many different tire brands to offer a variety of tire options.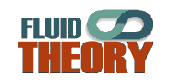 Fluid Theory is a web application development company based in Salt Lake City, Utah. Fluid Theory has been developing web applications for the custom business requirements of all our esteemed clients.
---
Hire Dedicated Technology Team
Build or extend your own custom-recruited software development team that will work from our office in Mumbai, India within 2-3 weeks. No hidden fees, no back-office hassle. Our mission is to make your businesses smart and cost-effective.
Book free personal consultation call about IT relocation, hiring developers or software development team in India.
Think about us as your own perfect Technology department
Here is what we offer!
Remote Development Teams
We build and maintain software development teams in India. Whether you are looking to hire 1 developer or want to extend your team to 20 developers with a PM, we can help. Get a full-time dedicated development team and significant cost reduction. Our pool of developers/designers will meet your demand in various verticals like Software, Web, Mobile, Game development, Digital Marketing and Operations.
Team Extension
Simple integration of skilled developers with your in-house team. Hire developers that will work from our office 8 hours a day, 5 days a week. You get an offshore development team with relevant expertise while we are responsible for recruiting and HR management.
Offshore IT Development Center
Set up your offshore development center (ODC) quickly and efficiently with HNR Tech that solves all recruitment and administrative issues. We find the best-matching dedicated programmers and hire tech leads and project managers to lead your offshore/nearshore team in Mumbai, India.
Start the R&D Center
To build and manage software development office in India without mediators consider our Mumbai R&D service. It allows you getting a dedicated software development team with HR managers and all administrative staff to start a core team for the R&D center.
Recruitment & Relocation
Hire developers who will work with you on-site or offshore but will be officially employed by our company. You also retain the right to hire developers for full-time official employment in your company subsequently.
Team Leasing
Delegate side tasks to a trusted outsourcing partner. HNR Tech offers such managed IT services as dedicated DevOps and QA teams and offshore IT support.
Market Consultation
Book a consultation about hiring developers, dedicated teams model, relocation services or leasing model and cost.
---
Pricing
Fixed Price
We proceed for the fixed price model when project specification, requirements for web/ mobile development processes, resources & deadlines are clearly defined, technical documentation is already available or properly planned.
Retainer
We suggest this engagement model when project specification either has insufficient level of details or doesn't exist, development processes and deadlines are not yet clear, documentation is unavailable or incomplete.
Hourly
We go for hourly model when only the general idea and project requirements are available. Project specification, requirements for development processes, deadlines and resources are still to be estimated, discussed and negotiated.