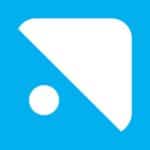 Website HNR Tech
We Expect
Minimum 2-3 years of experience in QA with web application testing.
Certifications add advantage including Quality Auditor, Quality Engineer, Quality Improvement Associate.
Strong computer skills including Microsoft Office, QA applications, and databases.
Knowledge of tools, concepts, and methodologies of QA.
Attention to detail, communication skills – verbal and written.
Data collection, management, and analysis.
Problem analysis and problem-solving.
Sound judgment.
Effective interaction with stakeholders.
Please find the full job description here.